$37.95
NZD
Category: Health
This book gives an overview of New Zealand gay men's lives in the era of AIDS, their sexual practices and the strategies they have used in dealing with the epidemic. Using data, both qualitative and quantitative, investigates the hard facts about gay men's response to the virus as well as their personal stories. ...Show more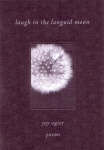 $29.95
NZD
Category: Poetry
Poems by Joy Ogier Published September 2006
$44.95
NZD
Category: Back list
This new revised edition offers a comprehensive insight into Janet Frame's fiction. This edition recentres and reorganizes the material originally published in 1992 and also provides an index.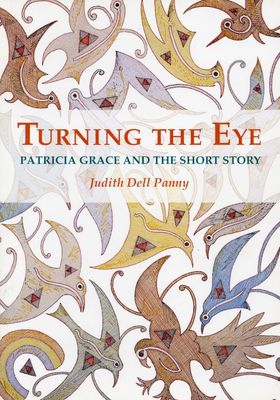 $24.95
NZD
Category: Poetry
Seven of Patricia Graces's short stories are reprinted. Judith Dell Panny follows each story with a commentary, discussion topics and a glossary.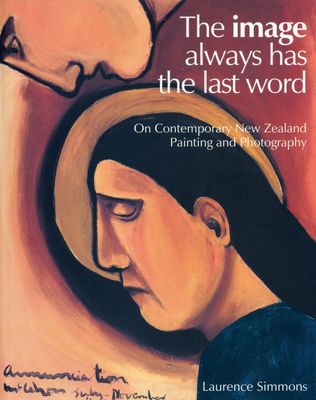 $49.95
NZD
Category: Art
Essays On Contemporary New Zealand Painting and Photography This book, which takes its title from a phrase by Roland Barthes, examines in detail the work of seven major twentieth-century New Zealand painters and photographers: Rita Angus, Colin McCahon, Gordon Walters, Milan Mrkusich, Richard Killeen, L es Cleveland and Megan Jenkinson. While it contains some historical and contextual background, it is not an art history in the traditional sense. Rather, it aims to apply a broad range of critical theories and methodologies to sustained close readings of paintings and photographic images, in an attempt to explore a cluster of related concepts: subjectivity, sociality, self-reflexive representation, feminism, time, the gaze and the frame. It is also a conscious attempt to explore the complex relationship between words and images and therefore to begin to answer the question how we might write about painting and the visual. To achieve this deliberately employs a number of different performative strategies or ...Show more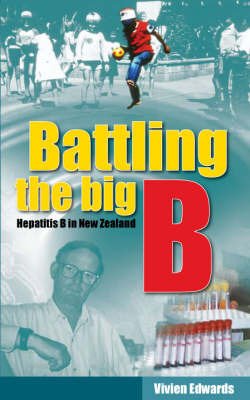 $29.95
NZD
Category: Health
When Sandy Milne discovers hepatitis B is endemic in Eastern Bay of Plenty children in the mid-1970s, health officials refuse to acknowledge the problem. Undaunted, this laboratory technologist teams up with paediatrician Dr Chris Moyes to prove that New Zealand faces a serious hepatitis B crisis. They screen the entire town of Kawerau and fi nd that our Maori andEuropean children have among the highest rates of hepatitis B in the world. Milne faces scepticism from the medical fraternity and is accused of exaggerating the situation, and Health MinisterMichael Bassett appoints Professor Eru Pomare to investigate. In the fi ght for New Zealand's hepatitis B problem to be recognised and adequately resourced, Milne goes 'head to head with' politicians and health offi cials. He eventually sets up the Hepatitis Foundation to highlight the issue nationwide. This is a compelling story where the politics sometimes get 'dirty', where Milne is accused of being 'racist and culturally unsafe', and where the Hepatitis Foundation faces obstruction and near bankruptcy. Amid the battles, the Whakatane team continues its groundbreaking research to win the war against the virus. ...Show more
$34.95
NZD
Category: Education
An amusing collection of personal observations, profiles, news stories and columns that examines the social and political changes in higher education. Expect in August.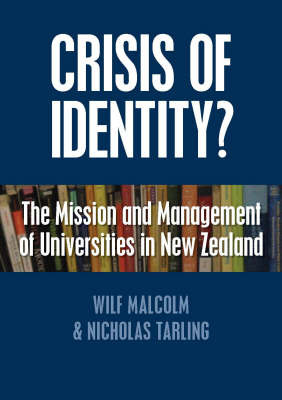 $39.95
NZD
Category: Education
OUT OF PRINT Explores the importance of the university identity and describes how it has been eroded by developments in the New Zealand system. At the conclusion the authors put forward a set of principles that they believe are essential to the idea of a university and the expression of that idea in gov ernance and management. ...Show more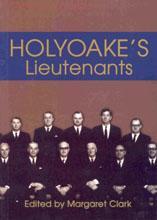 $29.95
NZD
Category: Politics
Sir Keith Holyoake was one of New Zealand's longer-serving Prime Ministers, leading the National Party to four successive electoral victories in 1960, 1963, 1966 and 1969. He provided certainty in a period of transition for New Zealand. His remarkable political life has tended to obscure the fact that h is ministerial team included some very talented people who served him and their country with dedication and distinction. This volume seeks to acknowledge that fact and redress the neglect of Holyoake's lieutenants. ...Show more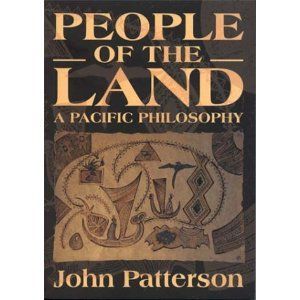 $29.95
NZD
Category: NZ Society
This sequel to the author's acclaimed first book on Maori philosophy, "Exploring Maori Values", develops the idea that we humans can and need to become "people of the land" in the Maori sense (tangata whenua), developing a harmonious interdependence with the environment in which we live rather than cont inuing to dominate it. Although arising out of Maori concepts, this is a model for human life which is available to any culture and is urgently needed to replace discredited ideas of human sovereignty over the natural environment. ...Show more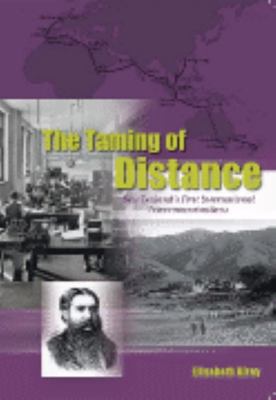 $39.95
NZD
Category: History
On 19 February 1876, New Zealand became telegraphically linked to the world - it joined the international Victorian "internet". Contact with Sydney now took only seconds and London less than 24 hours. But unlike today when everybody is their own instant "telegraphist", in 1876 the system needed a small army of specially trained undersea cable operators. The Taming of Distance tells the story of those people - Englishmen, Australians and New Zealanders - who worked the cable, first from an isolated rural, coastal location near Nelson and later from Wellington central. But it is far from a narrow story of undersea telegraphy. It is set in the wider context of British ownership of the line, and interaction with the New Zealand Government and particularly the New Zealand Telegraph Department. It tells of a rapidly changing world of national and international telecommunications which, by the time the line closed in 1932, bore little resemblance to that of 1876. Above all, it tells how those men (and later, women) and their families, lived and worked as part of a unique international community. ...Show more