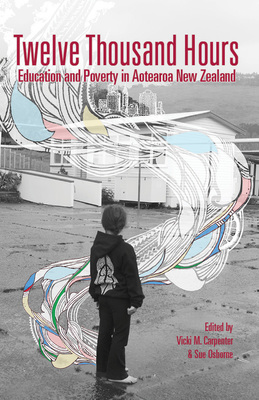 $39.99
NZD
Category: Education
There is well-documented concern regarding the links between poverty and education; statistics demonstrate, over many decades, that the economically poorer the New Zealand child's family, the more likely it is the child will not reach her/his potential. The blame for such inequitable outcomes is various ly placed on children's families and communities, on teachers and schools, and on wider structural and system injustices. The contributors to this book are key NZ writers and thinkers in the field of education and poverty. Reasons for our contemporary schooling's inequitable outcomes are examined and critiqued. ...Show more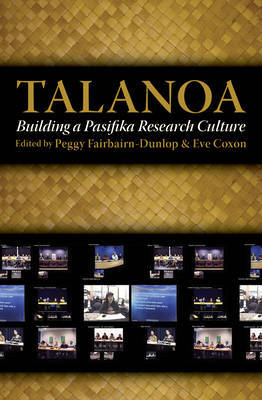 $39.99
NZD
Category: Education
The Talanoa post-graduate discussions - using Access Grid technology to facilitate a national (and then international), 'virtual' face-to-face venue - were established as a joint project across New Zealand universities to help attract Pacific post-graduates into the social sciences and to enhance Pacifi c social researcher capacity by breaking down feelings of academic and geographic isolation Pacific students might experience and to assist in building a vibrant Pacific post-graduate research community. This selection of papers presents a rich sample of Pasifika postgraduate research subjects and methodologies employed. The audience for this book is all those interested in developing deeper knowledge of the Pacific Islands and their Pasifika peoples, and specifically for Pasifika post-graduates in the social sciences to learn and gain confidence through a sharing technology (Access Grid) that has been designed to strengthen their research skills and their commonalities and reduce the isolation of being a group that is small in number and spread over various institutions. ...Show more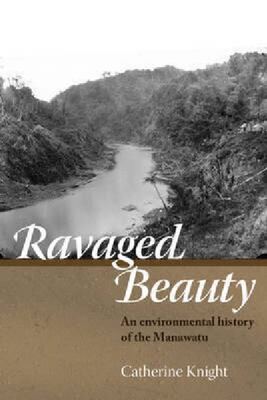 $49.99
NZD
Category: History
While "Ravaged Beauty" is about the environmental history of one North Island region, the impact of human settlement and accompanying development for improving human settlement conditions is typical of many New Zealand regions. This impact, graphically illustrated in this well researched and entertainin gly told history, gained great pace with the arrival of European settlers in the mid 1800s. Only a century and a half ago, the Manawatu was a heavily forested hinterland: the floodplains were a sea of swamps and lagoons, teeming with birdlife, eels and other fish; the hills and terraces were covered with thick impenetrable forest, refuge perhaps to a few lingering moa. But within a few decades, the forest had been reduced to ashes, and the swamps and lagoons were being drained away. Progress marched across the landscape in the form of farms and settlements. However, it wasn't long before nature "exacted its revenge": erosion scarred the hillsides, floods ravaged farms and towns. Pollution of the rivers saw fish dying en masse. How would the people of the region meet these environmental challenges, and what lessons would there be for the future? By "peeling away the layers", this book tells the intriguing story of the Manawatu's environmental history, drawn from a rich array of sources, maps and historical images. ...Show more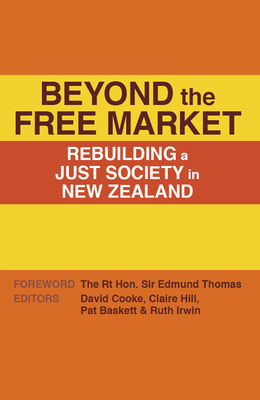 $29.99
NZD
Category: NZ Society
Beyond the Free Market is essential reading for all those who seek to live in a society built on humanitarian concerns. It is a searching analysis of the changes wrought by market-based economics in New Zealand society of the last thirty years. It presents appropriate strategies to enable us to re-estab lish a society based on more equal access to resources. The contributors are well informed commentators – activists, journalists and academics. Their brief, accessible chapters range across critical topics such as work, education, health, welfare, trade and climate change. Written in plain, non-technical language, the book describes and explores the ways in which market-based economics now dominates in New Zealand. Beyond the Free Market: Rebuilding A Just Society in New Zealand will appeal to a wide cross-section of readers: academics and students, trade unions and workers, social activists, NGOs, churches and all concerned with social justice. ...Show more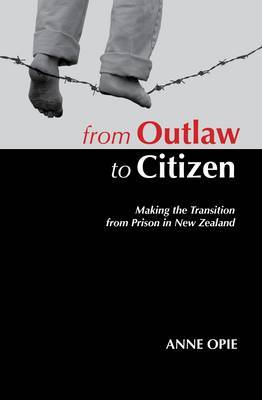 $37.99
NZD
Category: NZ Society
This book addresses a major gap in knowledge about what it means to be released from prison in New Zealand. It reports on released prisoners' experiences during their first year of transition from prison. It identifies the obstacles to (re)settling in a community and desisting from reoffending, and the crucial support provided by NGOs. It shows how political rhetoric, Corrections' policies and practices and ex-prisoners' social, economic and personal circumstances complicate the transitional process. It highlights the need for a major independent review of the penal and post-release systems. ...Show more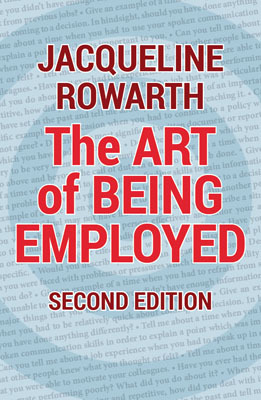 $32.99
NZD
Category: Education
This well-known author says that successful employment leading to a stellar career is an art - the skills can be learned, honed and will reward those who take up the challenge. This book is for everybody who wants to have a challenging and rewarding career. It is a concise guide, with easy-to-relate-to examples from senior students and people in their early careers. It explains how students, even several years before they will seek work, can shape their learning and skills toward securing their dream job. It explains the steps in building a professional development portfolio, applying for a job, and preparing for interviews. It explains mentors, coaches and sponsors and their value in the early stages of employment. It discusses how to be a high-flyer in your employment - looking at attitude, behaviours and, for instance, managing the 'yes trap', becoming valuable and invaluable in your chosen field. It offers preparation and practice by way of a large number of possible/typical employer questions in interviews. ...Show more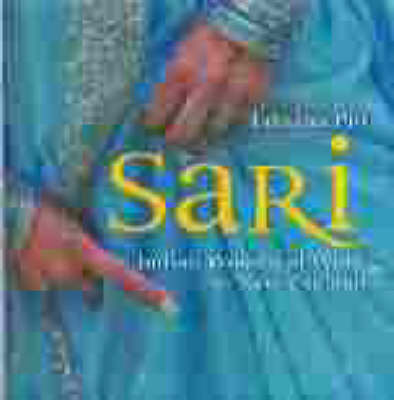 $39.95
NZD
Category: NZ Society | Reading Level: Very Good
Showcases the lives of Indian women working in New Zealand through four generations, in their own words and through official data. Stories of fabulous success merge with underemployment and no employment. Memories of Maori friendships and Maori relatives intertwine with mentoring by Pakeha women. Sewn i nto the stories are the spangles of an Indian patriarchal system which supported these women and at the same time created very strict demarcation lines; and the shaded sequins of in-laws who might manipulate them as they sought to carve out their careers and gain an education. ...Show more
$34.95
NZD
Category: NZ Society
The diverse contibutions in this book discuss how the reframing of 'queer' as a proud, border-crossing identity challenges conventional views of gay, lesbian, transsexual and heterosexual identities. They bring together wide-ranging commentaries on the history, politics and culture of thirty years of se xual history in Aotearoa/New Zealand. ...Show more
$0.00
NZD
Category: NZ Society
Provides a summary of the development of New Zealand's broadcasting privacy principles and precedent-setting decisions since 1990. Reports on the views of five key stakeholder groups and presents the findings of a major public opinion survey of 1200 New Zealanders.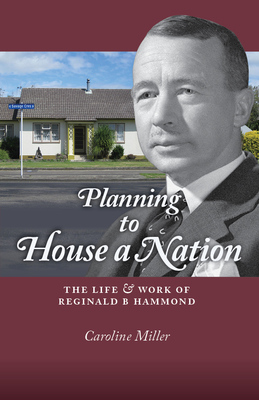 $35.00
NZD
Category: New releases
In writing this book (her first was The Unsung Profession) Caroline Miller again demonstrates her passion and commitment to the profession of Planning and to documenting the important people and history in New Zealand in this field. REGINALD HAMMOND, the author of this country's first Planning legislat ion in the mid 1920s, first director of Town Planning and a central figure in the formative years of the state housing programme, is,  Caroline Miller believes, an overlooked figure in New Zealand's social history.  This book explores his life and work which occurred at a pivotal time in this country's development.  It also explores the origins and processes that drove the early state housing programme, contrasting New Zealand's approaches to those in Britain and Australia.  Hammond's construction and planning knowledge were immense and he was a deeply committed civil servant, no matter the political banner, over a 40-year professional life spanning the 20s through the 1960s. ...Show more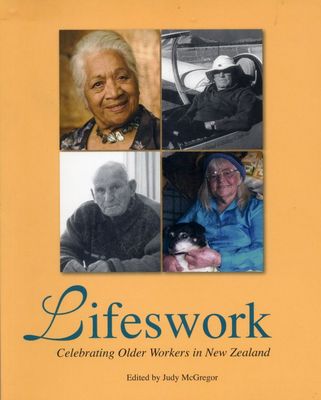 $29.95
NZD
Category: NZ Society
This collection of stories of 13 inspiring New Zealanders examines the lives of older workers who in their seventies, eighties and nineties positively contribute to the labour market and their communities. First published 2005.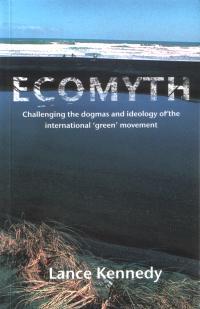 $29.95
NZD
Category: NZ Society
This book examines the issues which are crucial to our future and, using critical research and critical thinking, delivers a new, more optimistic message.